New Partnerships with Guggenheim, New York, and Smart Museum at the University of Chicago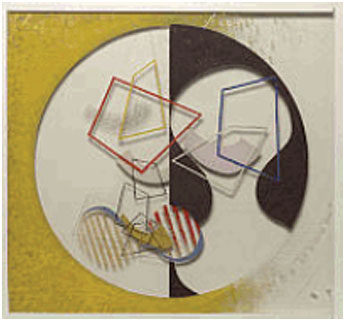 Through the NU-ACCESS external research program, new partnerships have been established with the Solomon R. Guggenheim Museum and the Smart Museum at the University of Chicago.
In collaboration with the Guggenheim, NU-ACCESS will embark on in-depth study of the materials and techniques used to create collection works by Laszlo Moholy-Nagy (American, born Hungary 1895-1946). An innovative and influential Bauhaus artist, Moholy-Nagy's work spanned a wide range of media; his ideology and aesthetics are  reflected in his unconventional use of industrial support materials and explorations of  light and kinetics through new plastics, paintings and photography. In preparation for an exhibition at the Guggenheim Museum , the Art Institute of Chicago and Los Angeles County Museum of Art  in 2016, NU-ACCESS partners with Guggenheim's conservation department and will research and identify the artist's materials, in order to better understand material choices and determine appropriate treatments for an exceptional group of works.
In collaboration with the Smart Museum at the University of Chicago, NU-ACCESS will seek to acquire materials-based evidence to correlate with existing information on the casting and history of an important group of twentieth century bronze sculptures in the permanent collection of the Smart Museum. Specifically, the materials of  twenty-three bronzes, including important works by Auguste Rodin (1840-1917), Jacques Lipchitz (1891-1973), Edgar Degas (1834-1917), Aristide Maillol (1861 –1944) and other noted modern sculptors will be investigated. The project promises not just to advance technical knowledge of this particular group of objects but to allow sharing of comparative data among institutions, leading to a better understanding of sculptural editions and the role of different foundries in artists' practice.